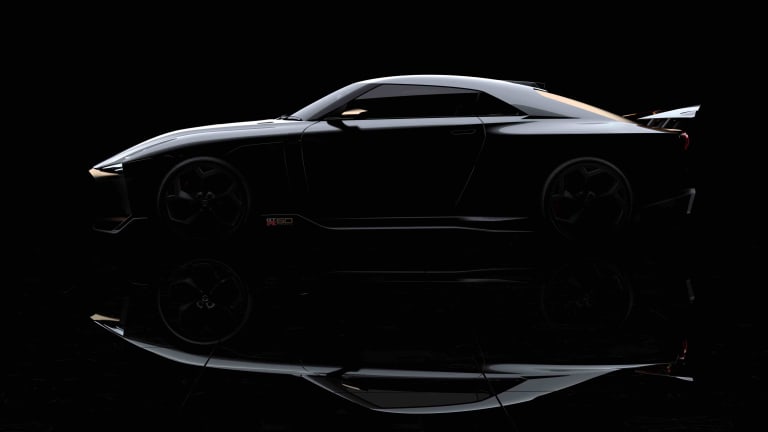 Italdesign and the Nissan GT-R both celebrate their 50th Anniversaries with the GT-R50
It might not be the next-generation GT-R, but it's just as good.
The GT-R and Italdesign are coming together to celebrate both of their 50th anniversaries with the prototype GT-R50. Nissan has said that this isn't a look at the next-generation GT-R, but if it isn't then we can't imagine how they're going to top this. Italdesign took on development and engineering while Nissan's design studios in Europe and America handled the interior and exterior design. 
The end result is the ultimate modern GT-R with details like gold elements that are seen throughout the exterior, from the framing around the grille all the way to that all-gold rear end that should be quite a sight in its physical form. 
The GT-R50 is based on the Nismo edition of the GT-R, which features a 3.8L engine and 710 hp and 575 lb-ft of torque. Performance updates include GT3 competition-spec turbochargers, bigger intercoolers, a reinforced dual-clutch sequential six-speed, and a revised suspension with a BILSTEIN DampTronic adjustable damping system.
The GT-R50 is a prototype and a production car has not been announced.