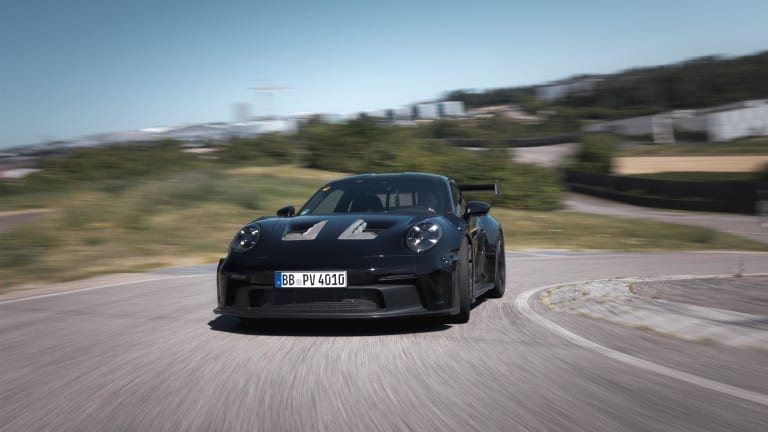 Porsche announces the world premiere of the next 911 GT3 RS
The company made the announcement with a teaser of the upcoming supercar making its way around the test track.
Set to push the performance envelope once again, Porsche is getting ready to unveil its flagship 911 GT3 RS with a couple of shots of the prototype in testing. The company has said the upcoming supercar will be even more track friendly than previous models with a high-revving 4.0L six-cylinder boxer engine that will produce around 500 hp. The prototype seen here offers a slight clue into the exterior upgrades such as the massive rear wing and the equally massive hood scoops. 
Porsche plans to reveal the highly anticipated 911 GT3 RS on August 15th at 8AM PST. 
---