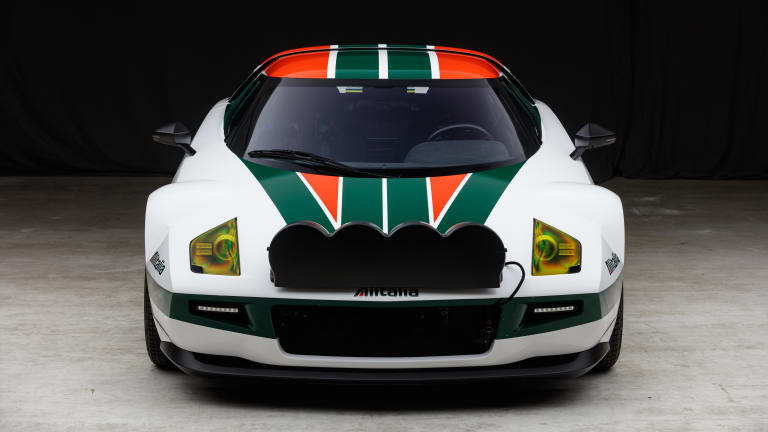 The first New Stratos is hitting the auction block for the first time ever
A beautiful tribute to a rally classic.
Based on the Ferrari F430 Scuderia, the New Stratos is certainly one of the most beautiful contemporary tributes to a classic model we've ever seen. Built by Manufattura Automobili Torino, the car takes the Scuderia's V8 and boosts the output to 540 hp. Also furthering the Stratos' performance is an updated exhaust, a revised engine management system, a 7.8-inch shorter wheelbase, and an overall weight that comes in 110 lbs lighter than the original car. Completed in March 2019, the mechanicals of the donor car has been fully overhauled and it has recorded over 1,800 miles on the odometer since its conversion. This example is the first of twenty-five models, the first to be available for auction, and it features a white exterior with removable Alitalia livery. 
$770,000-$990,000, bonhams.com