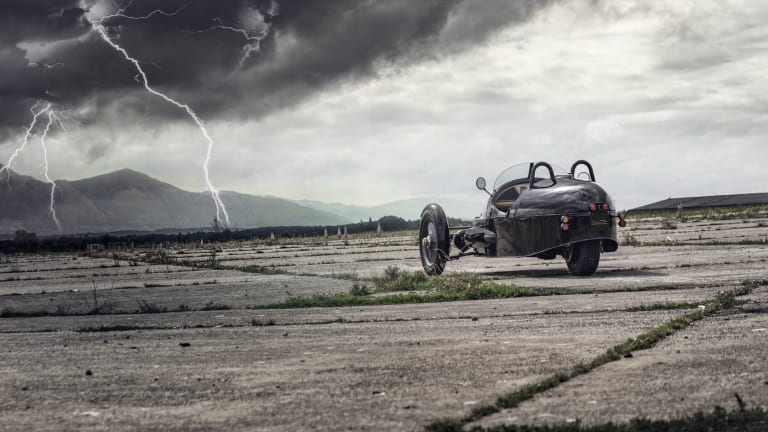 Selfridges and Morgan release a special edition version of the all-electric EV3
The electric three-wheeler comes to London's top department store.
Morgan is taking its all-electric EV3 to London's Selfridges for an exclusive limited edition. Called the UK 1909, the electrified speedster will be released in a limited run of 19 signifying the year of which both brands were founded. The car will have a range of 120-150 miles and will be able to hit a top speed of 90 mph. 
The classic three-wheeler styling is taken into the 21st century while bronze detailing echo the store's iconic bronze name plaque. They'll also be releasing a special version of the EV3 for kids called the EV3 Junior, which will be powered and available in a variety of colors.