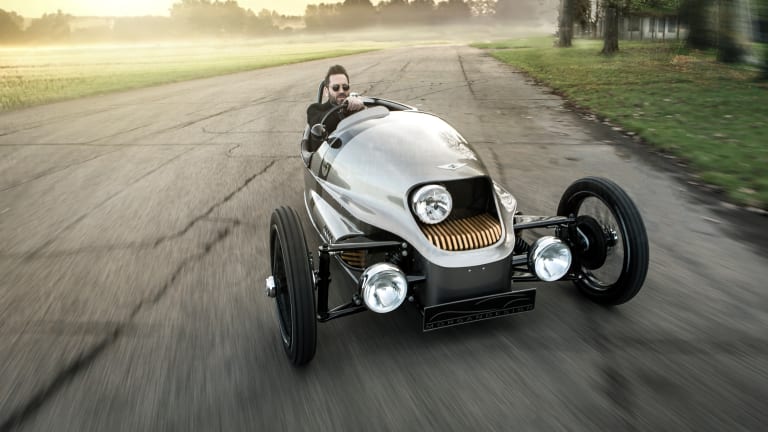 The famed Morgan 3-Wheeler goes all-electric with the new EV3
Quite possibly the most fun you'll have on three wheels.
An icon of British motoring, the mighty Morgan 3-Wheeler steps into the future with an all-electric model called the EV3. Just like the Morgans before it, the EV3 stays true to the brand's heritage of hand-built cars with a carbon hood, tonneau cover, and side pods that are placed over an ash wood frame by hand. 
The design of the EV3 is inspired by aero-engine racers and classic motorcycles from the '30s, an influence that creates a sleek, almost steampunk-like aesthetic. The electric engine will get the car from 0-60 in nine seconds and it will reach a top speed of 90+ mph. As for range, you'll be able to manage a very impressive 150 miles on a single charge. The EV3 will go into production later this year, no word yet on whether or not they'll reach the US.