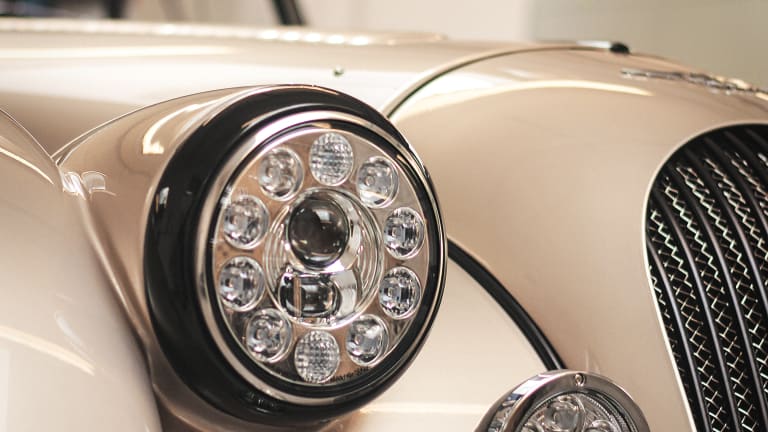 The Morgan AR Plus 4
The British marque commemorates 65 years of the Plus 4 with a limited edition high-performance model.
Launching at the Silverstone Classic, Morgan marks 65 years of the Plus 4's production with a limited edition model built by their motorsport division, AR Motorsport. The quintessentially British car has been a favorite of enthusiasts since the '50s and its unmistakable silhouette manages to still turn heads wherever it goes. 
The special edition AR Plus 4 will be released in a limited run of 50 cars, each of which will feature 2.0L, 225-hp Cosworth engines that are tuned by their AR Motorsport engineers. It also gets a brand new suspension, adjustable shocks, a new braking system, tweaked axle ratio, and an updated chassis. 
As for the exterior, the AR Plus 4 takes those classic lines and mixes it up untrimmed and exposed aluminum that hint at the car's lightweight performance while the interior remains luxurious and plus with loads of leather and box weave carpeting. The hood and body also gets soundproofing upgrades to reduce noise and LED-lighting is featured throughout the car. 
£54,995, more info at Morgan Motor