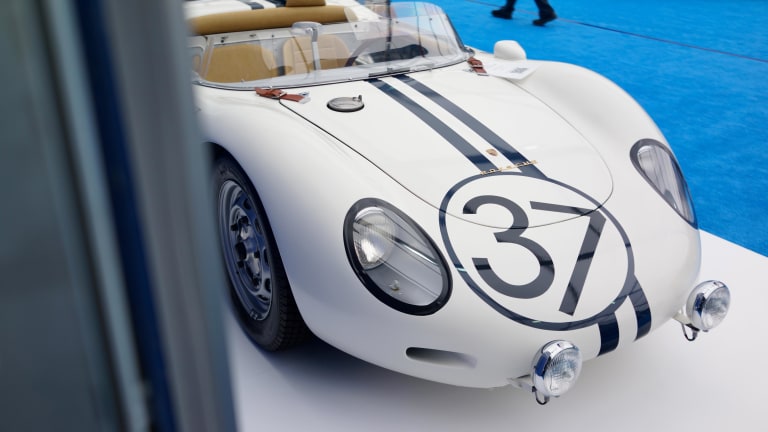 Monterey Car Week Wrapup 2022 | The Auctions
This year's auctions pulled in a whopping 470 million dollars in sales.
Hundreds of cars hit the auction block at Monterey Car Week this year it proved to be incredibly lucrative as the houses collectively pulled in $470 million, besting the previous $395 million record back in 2015. So where did all that money go? Well, there were quite a few showstoppers that were on everyone's minds such as the $10,000,000 Bugatti Atalante (above) and one of the most significant Ferraris to ever touch the asphalt, the $22 million dollar 1955 Ferrari 410 Sport Spider by Scaglietti.  The racing prototype driven by the likes of Juan Manuel Fangio and Caroll Shelby also laid claim to the week's highest-priced sale. 
More highlights below. 
2007 Porsche RS Spyder EVO - $5,165,000
1924 Hispano-Suiza H6C "Tulipwood" Torpedo by Nieuport-Astra - $9,245,000
2022 Porsche 911 'Sally Special' - $3,600,000
1969 Porsche 908/02 - $4,185,000
1998 Ferrari F300 - $6,220,000
---