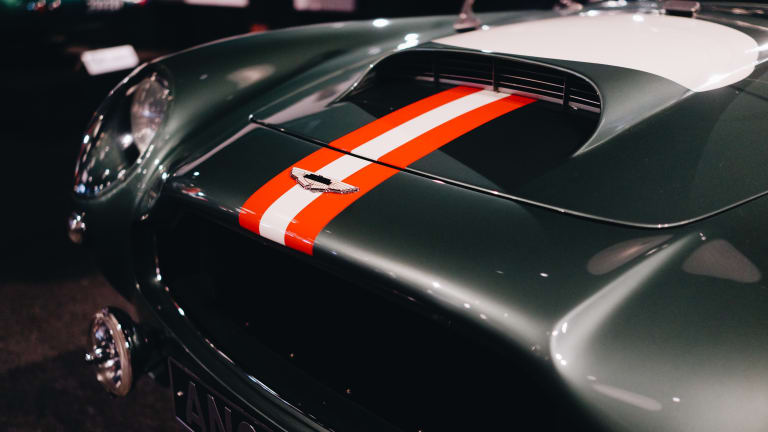 A look at some of our favorite cars from the 2017 Monterey Car Week auctions
A couple highlights include the most expensive Aston and Porsche sold at auction.
The days leading toward the Pebble Concours d'Elegance are some of the most lucrative days of business for auction houses and car collectors hoping to buy (and sell) some of the rarest automobiles on the market.
This week proved to be another one for the books as a couple of auctions made history with the most expensive Aston Martin and the most expensive Porsche ever sold. 
Sold by RM Sotheby's, the 1956 Aston Martin DBR1 (above) is one of the most rarest and exclusive Astons to ever grace the auction block and it received a winning bid to match. The final bid? A whopping $22.5 million dollars for chassis no. 1, which is the only one of the five cars in existence to be put on sale. 
Gooding's jaw-dropping Porsche 917K that starred in the Steve McQueen movie "Le Mans" also broke the record for the most expensive Porsche. That bid was $14,080,000 and another $14 million dollars went to another star of the show, a 1966 Ferrari 275 GTB Competizione, which is the number six of the twelve cars built. 
All in all, a total of $327 million dollars worth of cars were sold via RM, Gooding, and Bonham's with RM leading the pack with total sales of $133 million dollars. 
For more on the auctions visit RM, Gooding, and Bonhams.