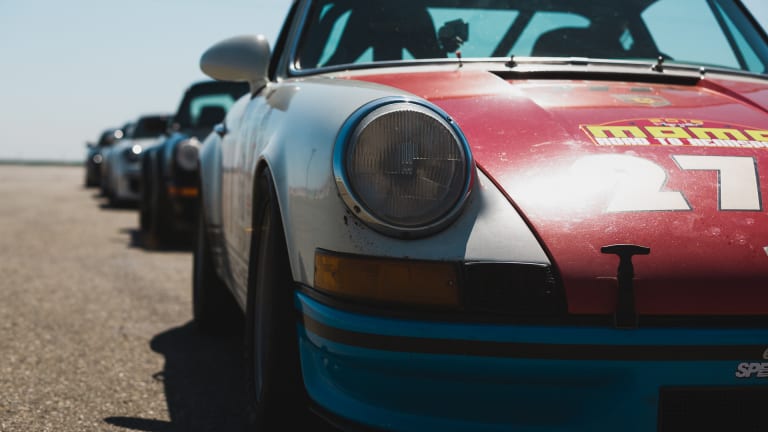 Magnus Walker and MOMO launch the Prototipo Signature Series
Walker and MOMO head to Laguna Seca to launch a special edition steering wheel.
Over 75 Porsche owners converged to Downtown Los Angeles for the start of the MOMO Rally hosted by noted enthusiast Magnus Walker. A wide variety of Porsches participated both air and watercooled, the rare, the tuned, and the outlaws. MOMO is celebrating their 50 year anniversary this year and to cap it off, they organized a rally to the Rennsport Reunion V, the world's largest Porsche gathering, which occurs every four years.
We were invited to participate in the rally and started on the famous 4th Street bridge in Downtown Los Angeles before heading to the first checkpoint of the rally, Willow Springs, where fellow rallyers sped their way around the track for a few fun laps. The cars then traveled through Central California's beautiful backroads with Mazda Raceway Laguna Seca as the finish line to kick off the Porsche-filled weekend.
At the Reunion, MOMO debuted a limited edition Magnus Walker steering wheel. Inspired by the original Jackie Stewart signature series MOMO wheel, this special edition features two colors, silver and black, and are available in a limited edition of 200. Each feature distressed leather and aluminum spokes.
$329, MOMO