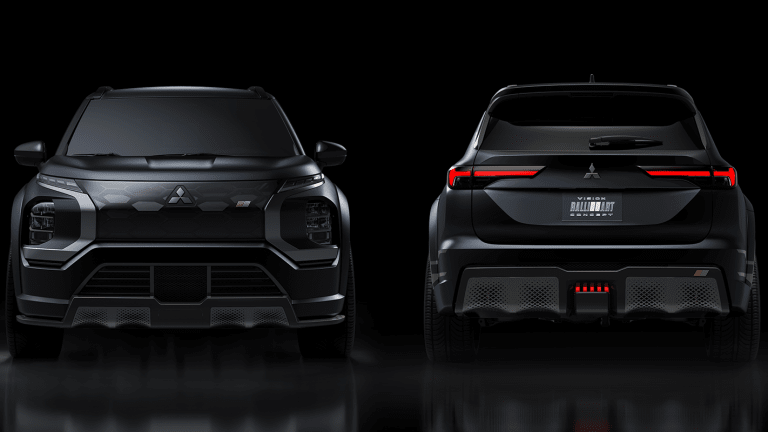 Mitsubishi teases the return of Ralliart with a new concept
The concept is based on the new Outlander SUV.
Mitsubishi has announced that it's bringing back the Ralliart brand and one of the most exciting models is a new concept based on the Outlander SUV. The Vision Ralliart Concept takes the Outlander and gives it a big overhaul with a more muscular look that boasts larger front and rear fenders, a front grille with a radiator, a large rear diffuser, a matte black exterior, 22" wheels, and larger brake discs with six-pot brake calipers. 
---