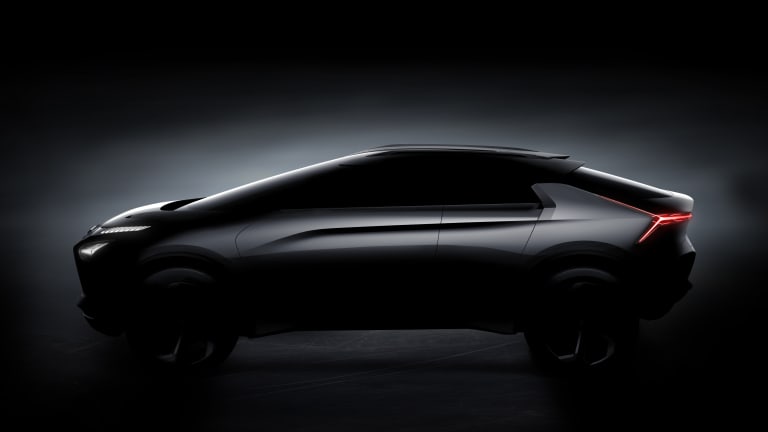 Mitsubishi's e-EVOLUTION CONCEPT teases an all-electric, high performance future
Don't count Mitsubishi out just yet.
The Mitsubishi range hasn't exactly been the most exciting automotive lineup in recent years and it doesn't help that the Evo was discontinued last year. All is not lost though, the company is previewing an all-electric future with cars that are powered by artificial intelligence. 
The idea behind the e-EVOLUTION's AI system is one that would act like your very own Jarvis from Iron Man, one that could engage in natural conversation and recognize individual passengers by their voice. 
Performance is also a big focus with a triple-motor 4WD system that is separated into a single motor for the front wheels and a dual-motor for the rear that is controlled by a electronically controlled torque-vectoring Active Yaw Control unit.  
No word on how close or far into the future these technologies will be, but a big, dramatic comeback for Mitsubishi is something we'll definitely be keeping an eye on.