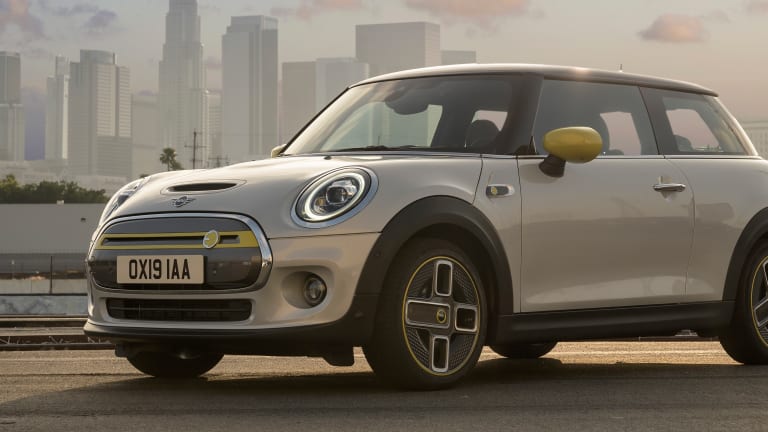 The Mini Cooper is going electric next year
It will be the first car in its segment to feature an all-electric powertrain.
The Mini is going all-electric next year with the all-new Mini Cooper SE. It will be the first Mini and the first small car in the premium segment to have an all-electric motor, which boasts 181 hp and it'll get about 167 miles on a single charge. When it comes to performance, the SE will get from 0-62 in 7.3 seconds and its top speed is limited to 93 mph. The electric powertrain also enhances the agility of the car due to the motor's smaller footprint and practicality isn't compromised as the battery is seated deep in the vehicle floor so it won't take away any much-needed cargo space. 
As for the styling, not a whole lot changes and the signature Mini aesthetic you know and love stays fully intact for the most part. What does change are small details like the radiator grille, which is now closed since there isn't a conventional gas-motor under the hood that needs cooling and there's a revised rear apron where the exhausts would normally be to help reduce drag.