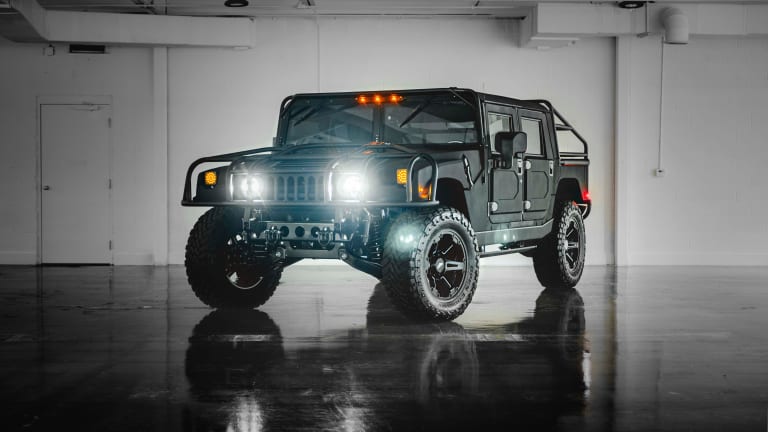 Mil-Spec gives its latest H1 build an overlanding upgrade
The massive SUV gets a major all-terrain overhaul.
While the H1 was born to take on challenging terrain, Mil-Spec Automotive takes it even further with a whole host of upgrades for any overland adventure. Powered by a tuned 500 hp 6.6L Duramax diesel that produces a massive 1,000 lb-ft of torque, the engine is ready for anything and features a six-speed Allison automatic, a redesigned front and rear driveshaft, carrier bearings, motor mounts, a transmission crossmember, and Wilwood six-piston high-performance brakes. 
The build also features an additional 30-gallon aluminum fuel tank, an integrated steel skid plate, a Kevlar-infused polyurethane exterior coating, a ceramic underbody and engine bay coating that helps insulate the cabin, rocker panels, a bumper tow package with a two-inch ball hitch, electrical plugs, and a reverse camera. Mil-Spec also teamed up with Formawerx to create a number of new components that include a custom-machined steering wheel and a new key design. 
$300,000, milspecauto.com