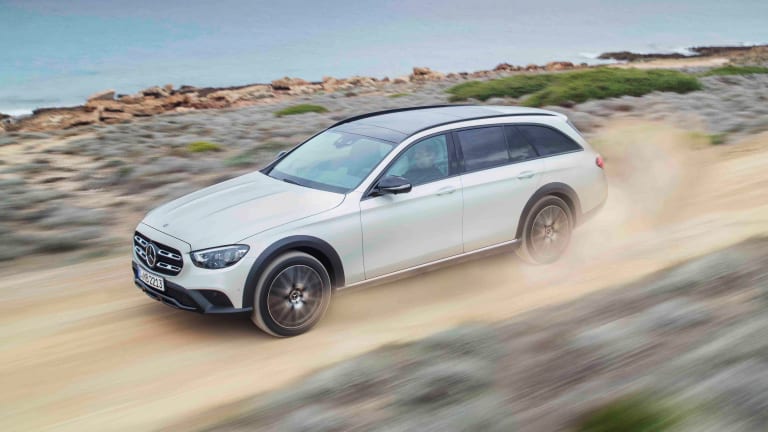 Mercedes-Benz is bringing the E-Class All Terrain to the USA
The off-roading wagon arrives in US dealerships this fall.
The E-Class is one of the most popular models in the Mercedes-Benz lineup and this year it's getting an extensive refresh to build on that success. Some of those big updates include redesigned front headlamps with full-LED lighting standard, redesigned taillamps, a redesigned radiator grille and front bumper, and a whole suite of next-generation driving assistance systems. The biggest news though is that Mercedes will be bringing over the All-Terrain version, which brings the styling of their SUVs to the E-Class Wagon. The All-Terrain will feature 19-inch wheels with all-season tires, a hybrid 3.0L inline-six engine with 362 hp, and a raised air suspension for off-road driving.