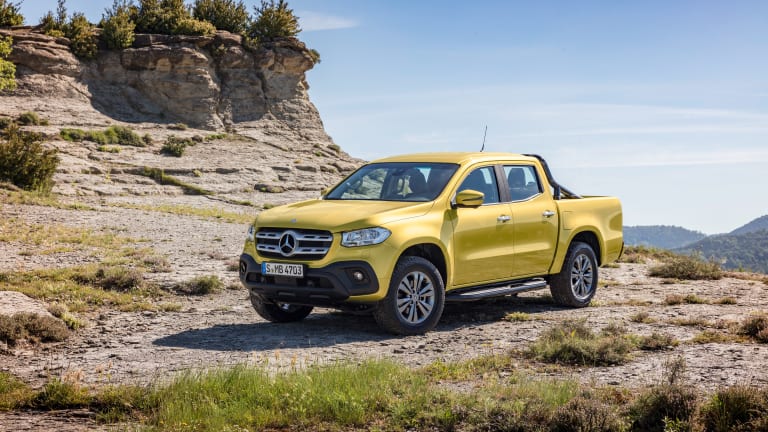 Mercedes pushes luxury and utility with their first pickup
And no, it's still not coming to the States.
Mercedes has revealed the X-Class in its production form and the car marks a big milestone in the company's history as it is their first pickup truck. The X-Class can be specified to be as rugged or luxurious as you want and will come in three variants: The X-Class Pure, which focuses on rugged use and utility. The X-Class Progressive, which ups the style points while maintaining its ruggedness and the X-Class Power, which targets the lifestyle segment with a focus on luxury and comfort. 
The mid-size pickup will have a wide variety of engine options across the world including four-cylinder diesels with single and twin-turbo options and in mid-2018, Mercedes will offer a V6 with 258 hp. The trucks will be offered in rear-wheel or 4MATIC all-wheel-drive and transmission options will include a six-speed manual or a seven-speed automatic. 
The X-Class will start at €37,294 and will be available worldwide with no plans to come to the US.