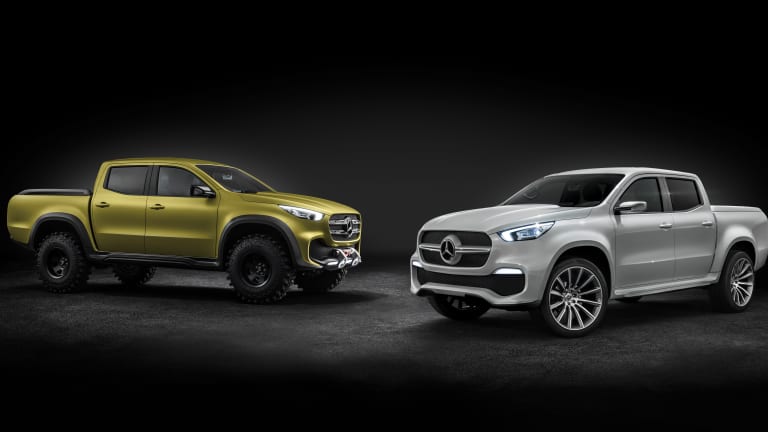 Mercedes unveils their X-Class Pickup Truck Concept
And no, it's not coming to North America.
Sure to polarize the hardcore fans of the three-pointed star, Mercedes unveils their new mid-size pickup, the X-Class Concept. The concept is a preview of a production model that is to come in late 2017 and is the end result of a partnership between the German manufacturer and Renault-Nissan. 
Combining the styling of their SUVs in truck form, the new X-Class definitely has presence and its luxury-focused design will surely have its rivals looking much more closely at the segment. The top of the line model with have a V6-powered diesel and permanent all-wheel-drive via Merc's 4Matic system. As for now the truck will focus on Argentina, Brazil, South Africa, Australia/New Zealand, and Europe. No plans have been announced for a North American release.