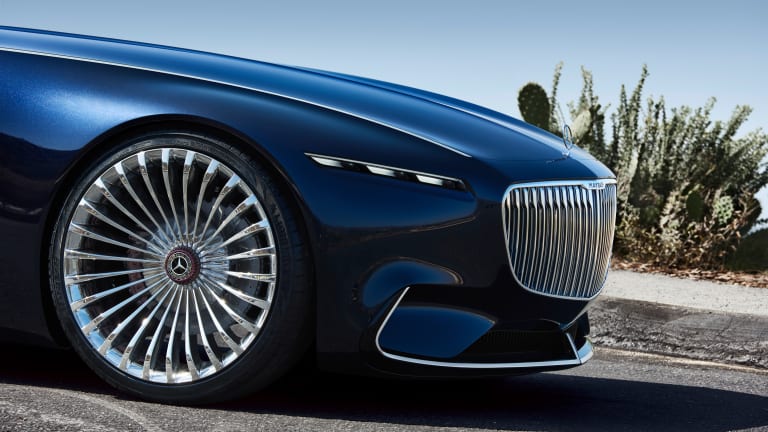 Mercedes' gargantuan Maybach concept gets a cabriolet variant
Gloriously excessive.
After turning heads with its Maybach Vision 6 coupe, Mercedes is continuing their design study a year later with the debut of a cabriolet version. The drop-top maintains it's whopping, speedboat-like silhouette that somehow manages to outdo original concept. 
Almost twenty feet long, the car is both elegant and grandiose with its massive pinstripe suit-inspired grille that flows into the car's stunning boat tail. Newly-designed 24-inch wheels add even more presence to the vehicle while the "nautical blue metallic" exterior that is a perfect counterpart to last year's red coupe.  
If it were built, Mercedes would propel the land yacht with a 750-hp, all-electric engine that would be capable of a 0-62 time of under four seconds and a total driving range of about 200 miles on a single charge.