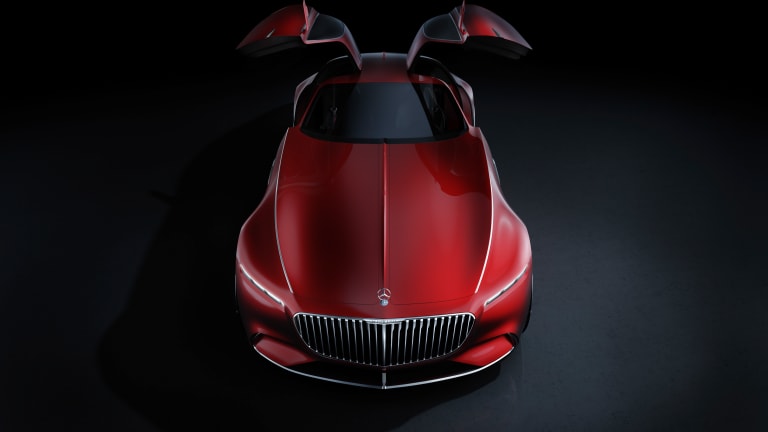 The Vision Mercedes-Maybach 6 sets the bar for Grand Tourers
Meet the ultimate GT.
Look out Aston Martin and Bentley, it looks like Mercedes has some crazy plans in store for its Maybach product line with the new Vision Mercedes-Maybach 6. Leaked prior to its worldwide debut this week at Pebble Beach, the absolute stunner is beyond what anyone could ever ask for in an ultra high-end GT. 
The astronomical dimensions measure at almost 6 meters long and the interior is just as exciting as the exterior. While we don't know the official details, the futuristic, cocoon-like interior is wrapped in an edge-to-edge HUD and a console that wraps around the cabin. Power will come from an electric drive system that pushes out 738 hp and will be able to get from 0-62 in under four seconds and will have a range of over 200 miles.
Source: CarScoops