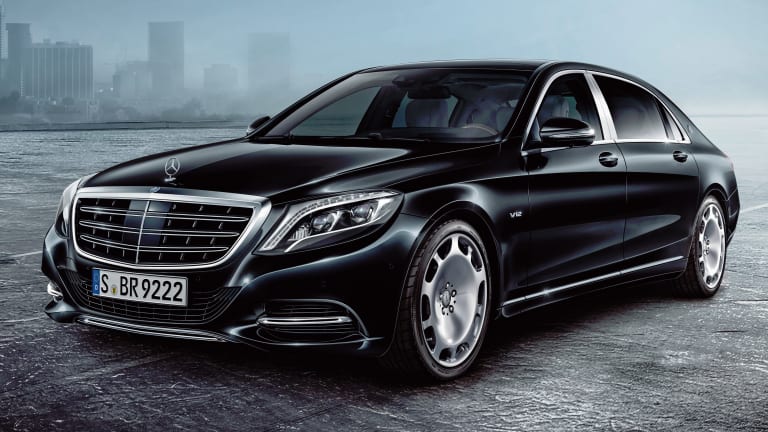 Mercedes brings presidential-level security to their Mercedes-Maybach S 600 Guard
Bulletproof luxury.
Mercedes' top-of-the-line sedan is getting a huge boost in security with a Maybach built with the highest ballistic protection available in a civilian automobile. The Mercedes-Maybach S 600 Guard is the first car to meet the VR10 protection rating meaning the car's bodywork and windows can withstand hardened steel core bullets shot from an assault rifle. It also is certified with an ERV 2010 rating for explosive resistance.
As the flagship sedan in the product line, the car gets a whole host of flagship features. Under the hood is a twin-turbo 6.0 V12 that produces 523 hp and inside is a first-class cabin featuring an extensive list of luxurious amenities like executive-style rear seating, a cabin fragrance system, Burmester 3D surround sound, and their Magic Body Control active suspension for one of the most comfortable rides out there.