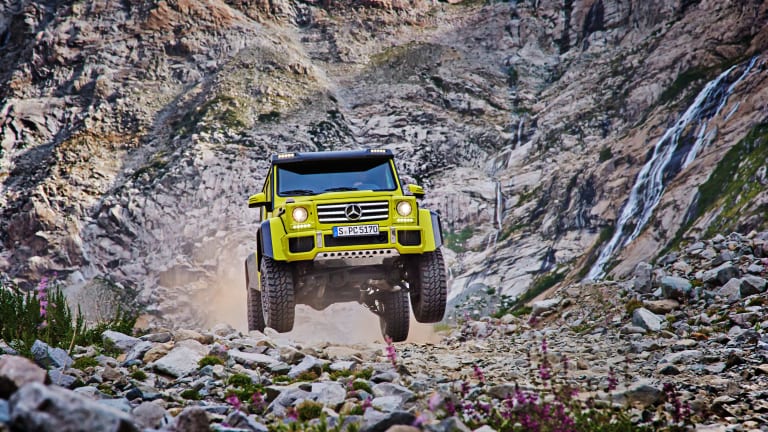 Mercedes-Benz G 500 4x4²
The G-Wagen gets a post-apocalyptic upgrade.
Slotted right below the absolutely insane G 63 6x6, Mercedes presents another extreme version of its G-Wagen, the G 500 4x4². The nuclear yellow post-apocalypse machine is powered by a 4.0L biturbo V8 that produces 422 hp and sits on a massive set of 22-inch wheels.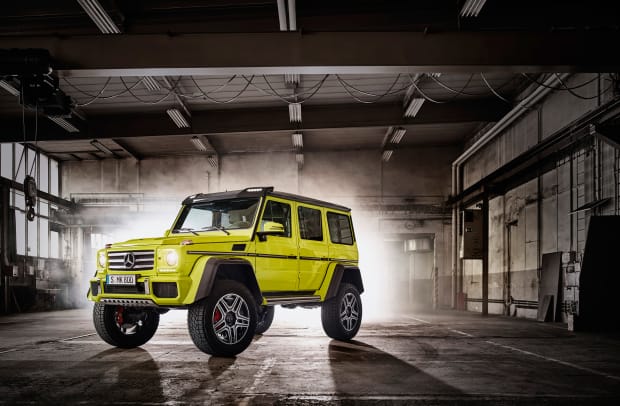 For you off-road enthusiasts, an optional set of 37 x 12.5 x 18-inch MT are available to further complement the permanent all-wheel-drive system and the wider track of the portal axles. They've even implemented special two-piece 18-inch beadlock wheels which are so tightly sealed around the wheels that no sand can come through even when the tires lose air pressure. They've also designed a two-piece steel underguard to protect the car in the event of ground impact and shocks. 

More at mercedes-benz.com.