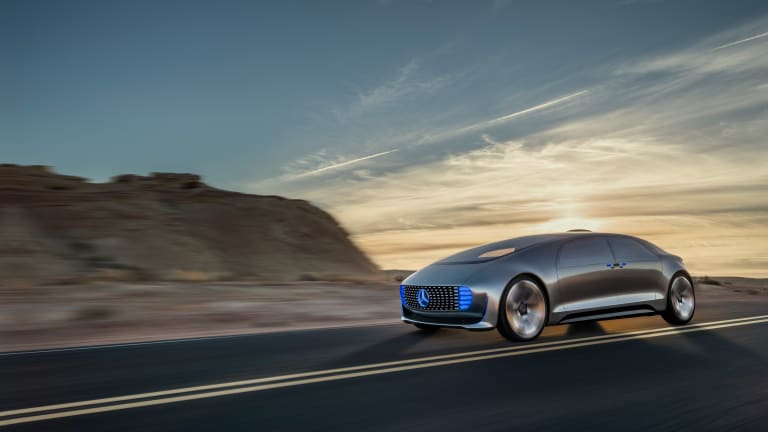 The S-Class of the future? Mercedes debuts the F 105 Concept
Mercedes offers a glimpse of the future in a luxury concept.
It's looking more and more like roads will be filled with hyper-smart, driver-less cars in the future and offering a peek into that future is none other than Mercedes Benz who shows us what driver-less luxury could look like in a couple decades. 
The F 105 concept is a new research vehicle for the German automaker filled with grand ideas of where automotive technology is going and some ideas of where it could be in the very near future. Think of the car as more of a luxury transportation pod as the doors open to reveal a technology-filled hub with a unique seating system that can be set up in the traditional arrangement or face to face.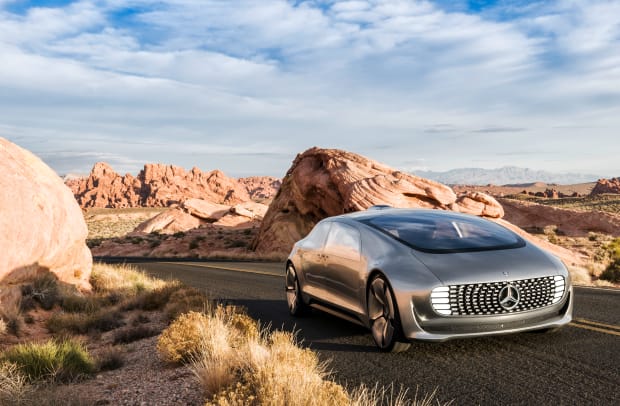 The interior is filled with premium materials from nappa leather seating to polished aluminum and open-pore walnut wood shaped into three-dimensional veneers. The seats can also swing to face outward for easy in and out and doors can open and close independently. The car isn't completely autonomous, manual driving is available when needed and a steering wheel extends from the dashboard. The LEDs on the outside even indicate whether the car is being autonomously driven with blue lighting for auto and red lighting for manual.
If this all sounds like science fiction, it isn't. Mercedes is already selling autonomous features in the S-Class with their "Intelligent Drive" package that has self-driving technology such as traffic-jam assist that can essentially drive itself in slow-speed, high-traffic situations. So while this may be a concept, the F 105 might be a reality sooner than we all think.