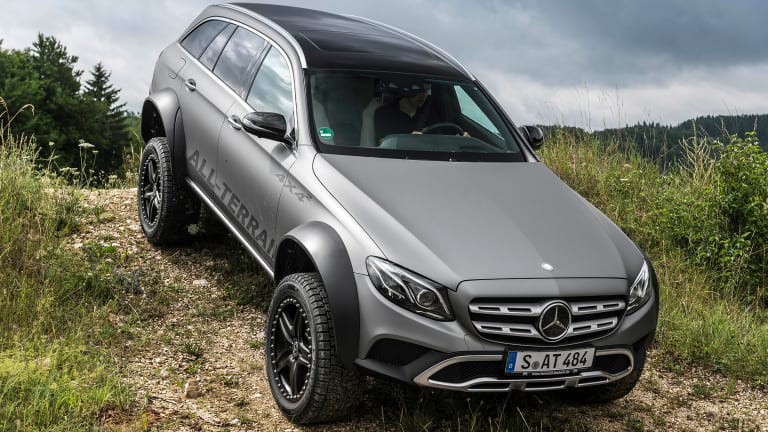 The E-Class All Terrain 4x4² is the ultimate off-road luxury wagon
The project began as a hobby for Mercedes engineer, Jürgen Eberle.
The G-Class 4x4² is one hell of an SUV, but this one-off E-Class All Terrain 4x4² is what Mercedes should be building. The brute of a wagon is the work of the company's E-Class engineer, Jürgen Eberle, who built the car as a hobby. 
The car gets the portal axles from the G-Class 4x4² and has a ground clearance that has been raised to 400mm, which is three time that of the standard All Terrain. To give it an even meaner look, the car was equipped with carbon fiber wheel arch extensions to give it a 200mm wider track and rides on 20-inch wheels. 
The interior of the car is as plush as you would expect a modern Mercedes to be and is complete with all the amenities such as a leather-wrapped interior, digital displays, and aluminum trim. More importantly, Mercedes has been impressed with the car's development and is interested in releasing a limited run. IF so, here's hoping we get a few on US soil.
Source: AutoExpress