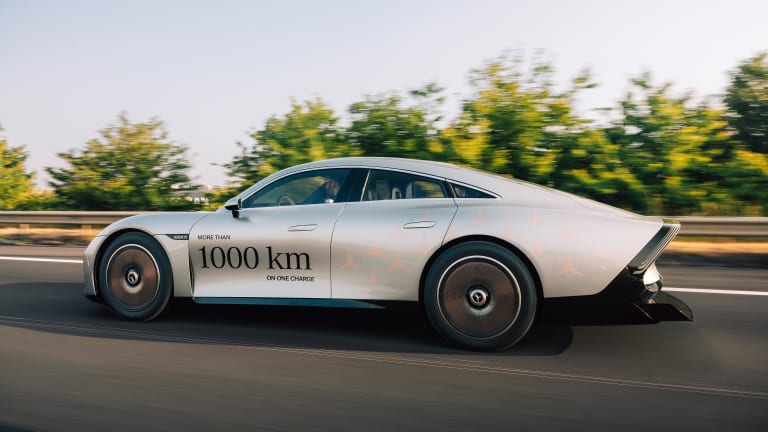 The Mercedes-Benz Vision EQXX sets another milestone with a 747-mile trek on a single charge
The company's previous record was 621+ miles.
Mercedes-Benz has been pushing its Vision EQXX EV prototype as hard as it can and just a couple months ago it managed to complete a 621+ mile trip on a single charge. This week, Mercedes reached another big milestone, besting that record with an incredible 747 mile, 14+ hour road trip from Stuttgart, Germany to Silverstone in the UK. For this test, the car had to put up with temperatures of up to 86 degrees, putting its thermal management system to the test. The car also spent time in stop-and-go traffic and on its final leg, Formula E racing driver Nyck de Vries was tasked to fully exhaust the battery in an 11-lap run around the legendary Silverstone race track.
Expect these technologies to find their way into future Mercedes-Benz EQ models. 
---