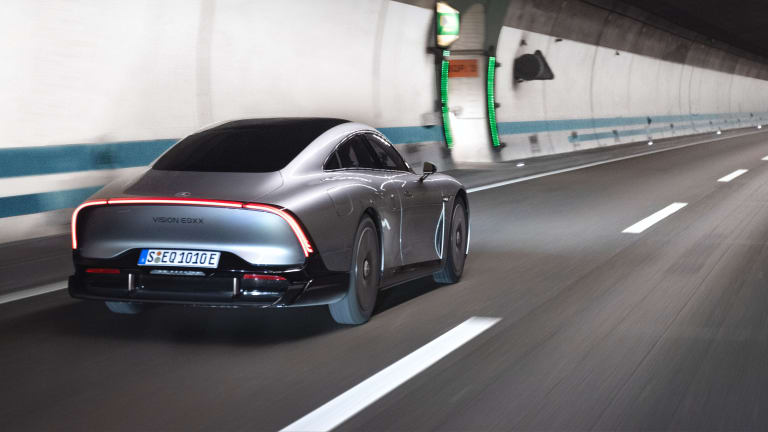 Mercedes just completed a 626 mile trip in the all-electric Vision EQXX prototype
EV technology just hit a major milestone.
With EVs at every price point having sports car-level performance, the usual speed metrics are becoming less and less interesting by the year. What customers are looking for now is range. Lucid is the current distance king with their top-of-the-line sedan reaching 520+ miles of range on a single charge. Mercedes is on the hunt to take the crown and this week the company has achieved quite the feat as their Vision EQXX prototype completed an over 600-mile trek through Germany. 
So how did they do it? Well, there were a combination of things at play including lightweight materials, 117 solar cells, a specially tuned electric drive unit, extensive thermal management, an efficiency assistant, and of course, enhanced aerodynamics. This recipe got Mercedes' test drivers from Sindelfingen, Germany at 7AM to their destination in Cassis at 7PM, making for a total distance of 626 miles while driving at an average speed of 54 mph (87 mph on the freeway). At the end of the trip, the EQXX still had 15% (87 miles) of battery left, marking a major milestone in both EVs and Mercedes battery technology. 
Expect these technologies to benefit series production vehicles in the near future.
---