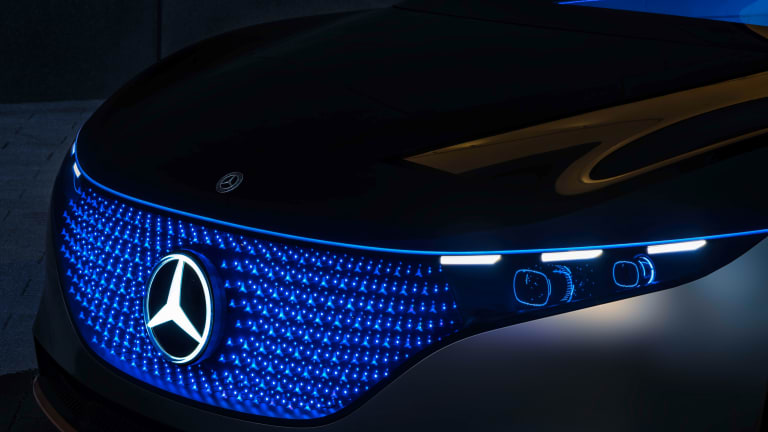 Mercedes-Benz previews the future of its luxury sedans with the all-electric Vision EQS concept
Could something like the EQS replace the S-Class in the future?
Mercedes luxury sedans have always been a showcase for the latest in automotive technologies and now the company is showing off what could possibly be the future of that idea with the Vision EQS. Its sleek, muscular form begins with a front-end that's covered in DIGITAL LIGHT headlamps with two holographic lens modules that seamlessly integrates into a 360-degree exterior 'lightbelt.' The front end also features 188 individual LEDs that Mercedes says provides a precise level of signaling while the rear is covered in 229 individually illuminated stars that showcase the brand's logo in a new way. 
As you step inside, the yacht-inspired interior hosts passengers in a cabin that's both ultra-luxurious and sustainable with plush seating that's wrapped in DINAMICA microfiber made from recycled PET bottles. Power is delivered through an electric all-wheel-drive system that delivers 469 hp and 560 lb-ft of torque. This gets the EQS from 0-60 in less than 4.5 seconds and it will reach a top speed of over 124 mph. As for range, the EQS would achieve 435 miles on a single charge and with the fast-charging performance of 350kw, the EQS will be able to get to 80% capacity in less than 20 minutes.