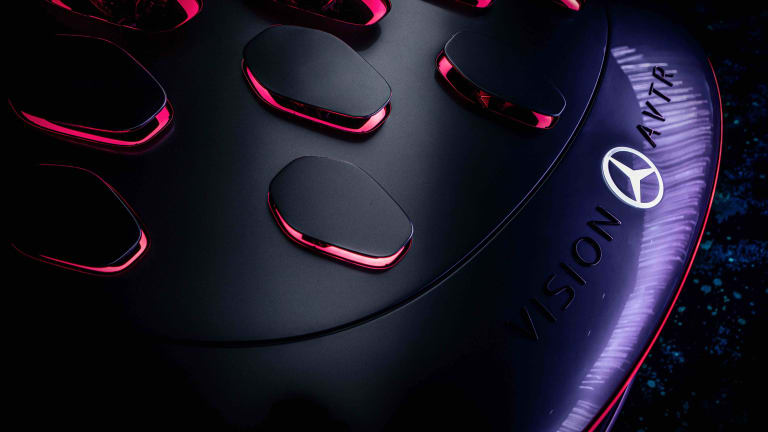 Mercedes transports to the world of Pandora with an Avatar-inspired concept car
The luxury automaker worked closely with the Avatar team on the design of the vehicle.
It's been a decade since the first Avatar movie and next year we'll finally see the sequel to James Cameron's fantasy epic. That also means the movie's hype machine is about to go into full effect and today Mercedes-Benz is helping everyone get back to Pandora with a concept car inspired by the movie. The Vision AVTR uses light and a sculptural exterior to evoke the feel of the environments and creatures. Just like the film, the connection between humans and machines connect seamlessly with biometric connections to its passengers that allows the car to come to life. Real-time 3D graphics transport passengers to Pandora via curved screens that display the world's landscapes and the rear of the car has "bionic flaps" that mimics the feel of reptile skin and gives off an animal-like appearance.