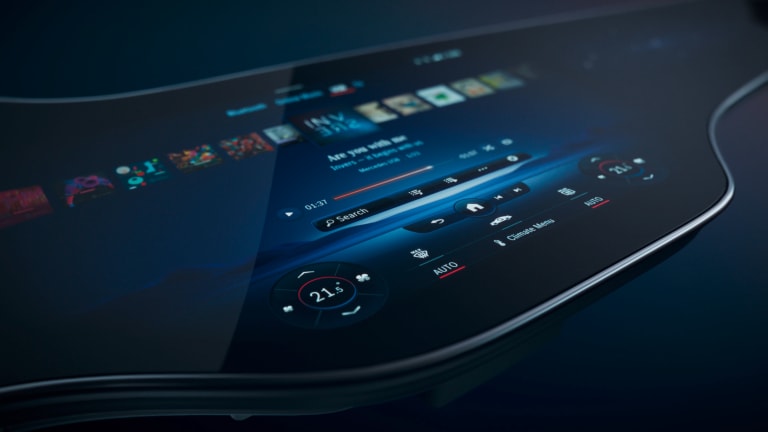 Mercedes-Benz unveils the MBUX Hyperscreen
The curved OLED display will be featured in the upcoming EQS electric sedan.
Before the unveil their highly-anticipated EQS electric luxury sedan, Mercedes-Benz wanted to put the spotlight on one of its most impressive features: the MBUX Hyperscreen. Almost spanning the entire width of the car, the curved OLED display houses the dashboard, center screen, and a passenger display in a single piece of glass. Considered to be the "brains and nervous system of the car," the MBUX Hyperscreen is over 56 inches wide and houses 12 actuators beneath the touchscreen for haptic feedback. 
This is all powered by 8 CPU cores and 24GB of RAM and an AI-powered system with machine-learning software for a more seamless experience. Everything from seat comfort adjustments to navigation and entertainment features are designed to be easily and quickly accessible and AI-powered "suggestion modules" can learn driver preferences. This system can make suggestions like offering to activate seat heating and massage if a driver uses it regularly and it can even remember locations where the car's suspension was raised and activate that automatically the next time you reach that specific destination. 
---