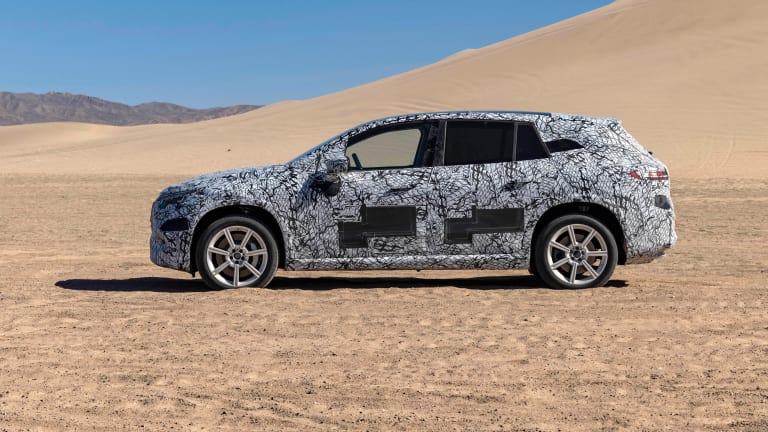 Mercedes' EQS SUV is coming and it'll be packing the 56" MBUX Hyperscreen
The company previews the interior of the flagship electric SUV.
Mercedes is wrapping up development and testing on its EQS SUV and the company has just previewed what you could be getting inside the electric flagship. The company's stunning MBUX Hyperscreen will be available as an option, offering a 56" curved display that stretches across the entire width of the vehicle. Wrapped in adjustable, ambient light, the Hyperscreen has integrated displays for both the driver and passenger, offering full control of all the vehicle settings as well as the ability to stream video content for the passenger. The interior will also feature hybrid wood and stainless steel trim options, rear-seat entertainment, optional third-row seating, Dolby Atmos sound, and a HEPA filter. 
The EQS SUV is expected to launch sometime this year. 
---