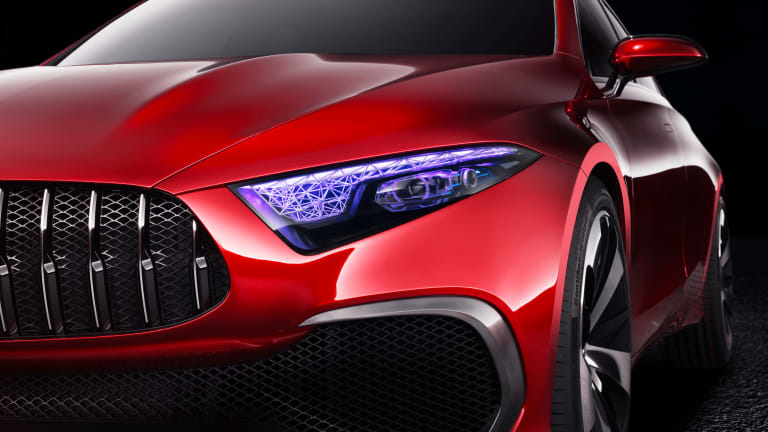 Mercedes previews the future of its compact sedan line with the Concept A
The concept teases the future of the CLA.
The CLA has proven to be a big hit for the Mercedes brand and now the luxury automaker is ready to preview what's to come in the next generation with the Concept A sedan. The overall design is much smoother, launching a new design language that softens the hard creases that have been prominent styling cue of Mercedes-Benz models in the last few years. 
The couple-like profile maintains that undeniable, modern Mercedes-Benz silhouette while the Panamericana grille and the massive lower air inlet gives it a sportier face much like its AMG brethren. They've also created a unique headlamp system that features a grid structure that is coated in UV paint that glows in different colors.