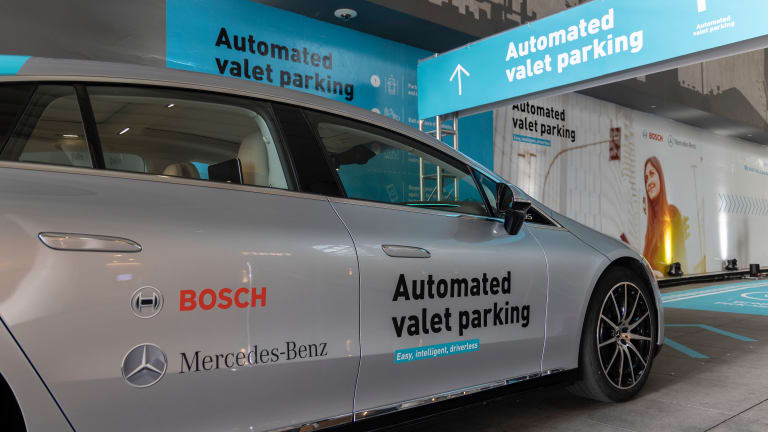 Mercedes-Benz unveils its new automated valet parking technology
The company demos what a future would look like with automated parking.
Imagine a time in the not too distant future where you could pull right up to the hotel and let your car just park itself without any human intervention. Mercedes-Benz and their partners at Bosch have demonstrated exactly that with Automated valet parking technology at the InterContinental Los Angeles Downtown. Using Mercedes-EQ's Intelligent Park Pilot feature, a user could simply pull the Mercedes app on their smartphone to activate the feature and once you leave your car in the designated area, sensor systems in the car park will find a space for you or choose a space that you reserved through the app. When you return, just open the app and request your car and it'll come right back to you. 
---