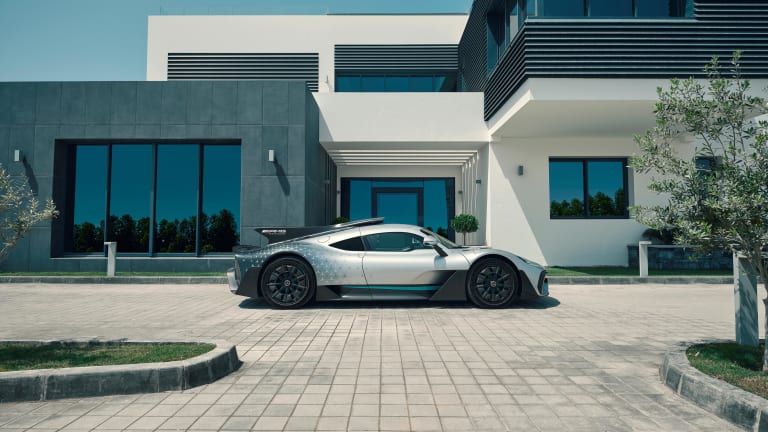 Mercedes unveils the final production version of the Mercedes-AMG One hypercar
The new hypercar brings F1 technology to the street.
The highly-anticipated Mercedes-AMG One has been revealed in its final production form, officially bringing its F1-derived hybrid drive technology to the street. The hypercar produced 1063 hp from its combination of one 1.6L V6 engine and four electric motors, which help propel the car from 0-62 in 2.9 seconds while on its way to a governed top speed of 218 mph. This level of performance is also achieved via a new all-wheel-drive system with an electrically driven front axle, F1-derived battery technology, a new 7-speed automated manual transmission, and multi-link suspension with a push-rod suspension. 
One of its coolest features involves the car's active aerodynamics system. When activated through the car's selectable aerodynamic setups, the AMG-ONE extends its active flaps, both enhancing efficiency and creating a menacing look that resembles a mech that's entered attack mode. Beyond its track-ready performance, the car is designed to be suitable for everyday use with all the usual creature comforts and conveniences like optimal rearward visibility via a rearview mirror display. 
---