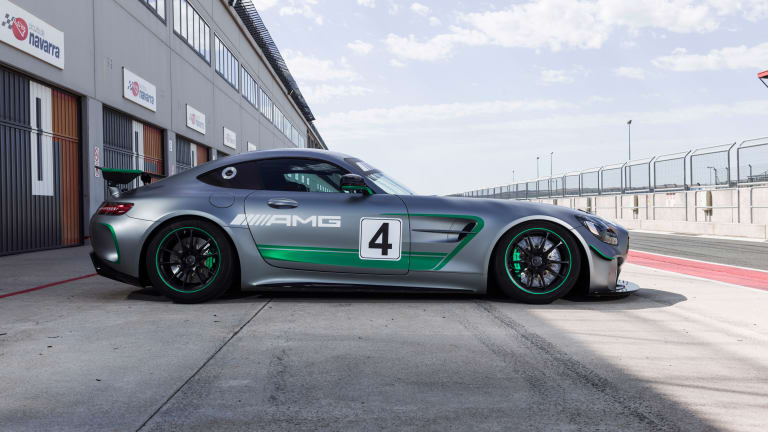 Mercedes reveals its latest competition car, the AMG GT4
Available for customer racing teams at the end of this year.
Mercedes hopes to dominate a new racing category as it debuts its latest competition car, the AMG GT4. Available for customers at the end of the year, the new model will be based on the GT R, which on its own is already a competent track car. Powered by a 4.0L biturbo V8, the GT4 produces 510 hp and has a 0-60 time of under four seconds and a top speed that exceeds 155 mph. 
To get it ready for GT4 use, Mercedes paired the engine with a sequential six-speed competition gearbox, which is connected to the rear axle in transaxle formation. You've also got an adjustable differential, aluminum and carbon fiber construction throughout, a high-strength steel rollcage that is screwed onto the aluminum spaceframe, and a carbon driver safety cell that meets current FIA homologation standards. 
Driver ergonomics were also a major focus with Mercedes ensuring that it was properly optimized for both experienced and less experienced drivers. These enhancements include a steering wheel with an extensive adjustment range, adjustable pedals, illuminated controls, and larger switches. 
Of course, aerodynamics plays a big role in the GT4's overall performance so Mercedes gave the rear wing a wide adjustability range and a wide splitter at the front to lower any lift to the car's front axle.