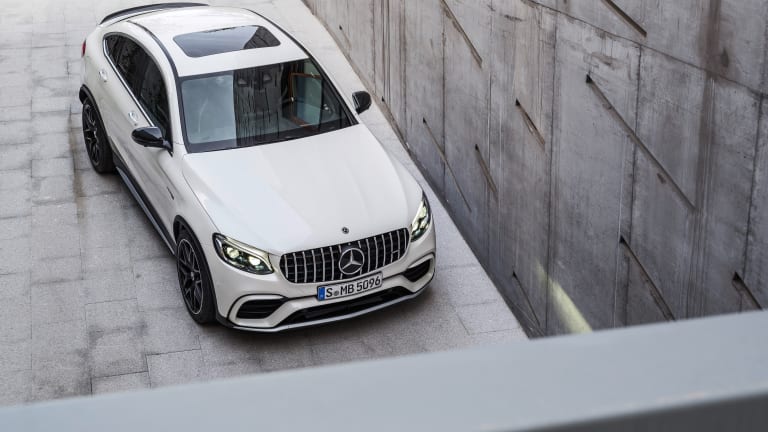 Mercedes' new 2018 GLCs get a big AMG upgrade
The cars get the same engine as its sport coupe sibling, the AMG GT.
The GLC SUV and GLC Coupe are getting some major performance upgrades as Mercedes reveals "63" editions of both cars. Both cars will be taking advantage of the AMG GT's 4.0L V8 that will produce 469 hp in the GLC63 SUV and GLC63 Coupe while the GLC63 S Coupe gets 503 hp. 
Both SUV and Coupe models will be capable of racing towards 60 mph in just 3.9 seconds while the S Coupe model will achieve that number in 3.7. Other performance upgrades include a air spring suspension with adaptive and adjustable damping,  4MATIC+ all-wheel drive, rear-axle limited-slip differential, and a high-performance braking system. Every model will also get the Panamericana grille to bring it in line with the styling of the AMG GT.