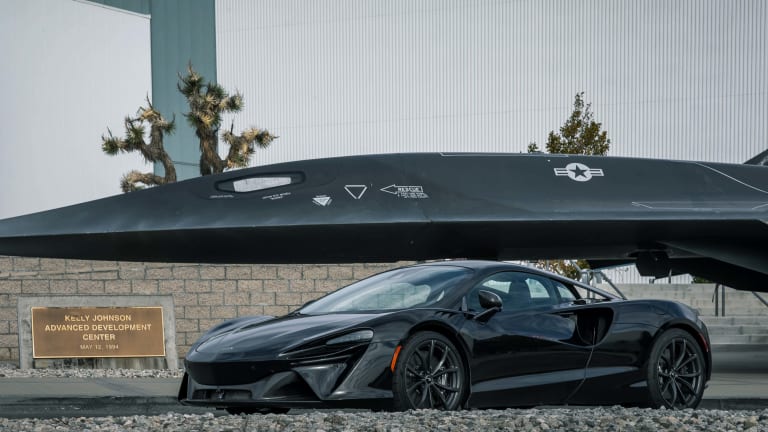 McLaren is working with Skunk Works to explore new design methods for their next-generation vehicles
The British supercar brand engages stealth mode.
Fighter jets have often been used as inspiration in automotive design so it shouldn't be a surprise that McLaren has sought out the help of Skunk Works, the secretive group that has developed iconic aircraft like the F-117, the SR-71 Blackbird, and the F-22 Raptor. Utilizing their expertise in aerodynamic forms, McLaren is exploring how Skunk Works' design system could be applied to their automotive designs. 
Darren Goddard, Chief Technical Officer of McLaren Automotive:
"McLaren is a pioneering company that has always pushed boundaries and sought out new innovative and disruptive solutions to making the ultimate supercars. Working alongside an iconic company such as Lockheed Martin Skunk Works®, renowned for their visionary focus on the future, is a natural fit. We hope this is the start of a longer and deeper collaboration that will benefit our customers in the long-term."
---