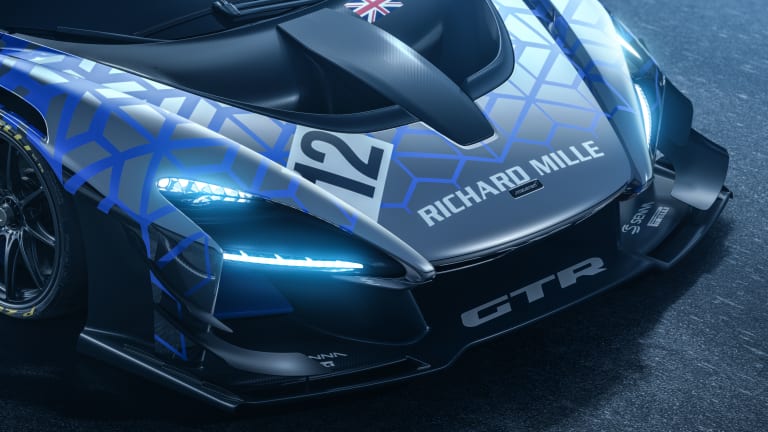 McLaren reveals the production version of the Senna GTR
And of course, every single one is already sold out.
The McLaren Senna on its own is already a pretty capable car around the track, but the company still had plans to squeeze even more performance out of it for a track-only model. Today, McLaren unveils the production version of the Senna GTR, which will be the quickest track-only McLaren outside of their own F1 car. The Senna GTR will produce 813 hp and 590 lb-ft of torque from its 4.0L, twin-turbocharged V8 and all that power is complemented by a comprehensive aerodynamics system. 
While it will see similar downforce numbers as the Senna, this system will boast 2,205lbs of downforce at its peak, a major increase over the 1,763lbs from the standard model when traveling at 155 mph. It is also 22 lbs lighter than the Senna with the removal of some of the car's creature comforts, though it still keeps the air conditioner to keep things cool when the temperature rises at the track. 
Only 75 Senna GTRs will be made and the whole lot has already been sold. 
£1.1 million (approx $1.43 million), mclaren.com