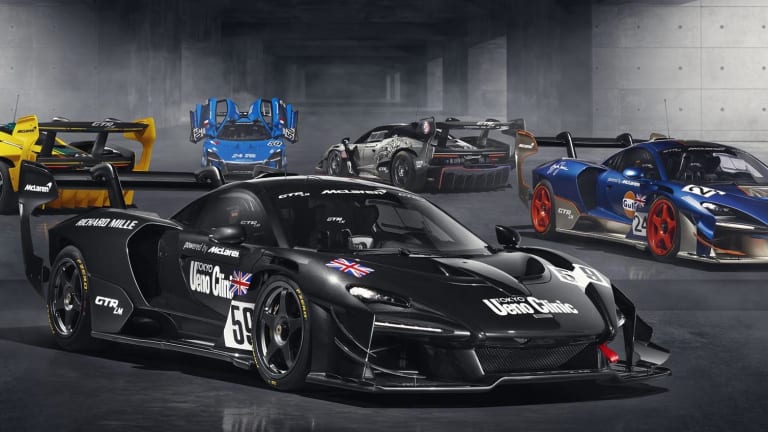 McLaren creates a collection of Sennas inspired by their victories at the 1995 24 Hours of Le Mans
Each Senna took over 800 hours to paint.
Inspired by the F1 GTRs that took over the leaderboard at the 1995 24 Hours of Le Mans, McLaren presents five customer-commissioned Sennas that pay tribute to each of the 1995 cars. Each of the track-only McLaren Senna GTR LMs feature hand-painted livery that took over 800 hours to complete such as "The Harrods car," which is finished in Solar Yellow with Heritage Green striping and is the first time the famed Harrods logo has been seen on a McLaren for 25 years. 
The powertrain has also been upgraded to deliver 833 hp and also features a custom LM steering wheel with anodized gold shift paddles and control buttons, titanium nitride pedals, a six-point racing harness with GTR LM branding, five-spoke OZ Racing wheels, gold calipers and suspension wishbones, and a 1 of 1 plaque with the car's VIN number and details of its 1995 Le Mans F1 GTR counterpart etched in carbon fiber.