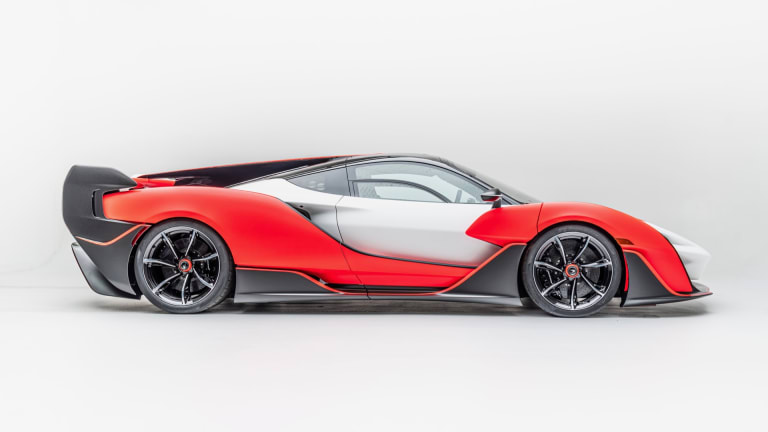 McLaren reveals itas latest hypercar, the 824 hp Sabre
The new model will be exclusive to its customers in the US.
McLaren has revealed its latest model and it's a exclusive hypercar that will only be sold in the United States. Said to be its fastest non-hybrid road car yet, the McLaren Sabre is powered by a twin-turbo V8 that produces 824 hp and 590 lb-ft of torque, allowing for a top speed of 218 mph. Not much else has been said about the car other than it has only been produced in a run of 15 examples and the entire allotment has already been sold. 
---
Source: Road & Track