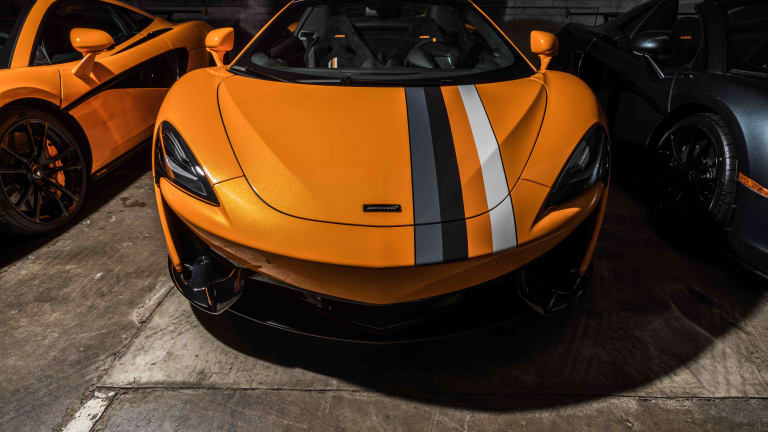 McLaren Beverly Hills and McLaren Special Operations debut their 'Racing Through the Ages' collection
The collection celebrates three significant periods of McLaren history.
Commissioned by McLaren Beverly Hills, McLaren Special Operations debuts the 'Racing Through the Ages' collection, a new theme package for the 570S Coupe and 570S Spider. Celebrating their storied racing history, the cars will be available in three themes: Muriwai, which celebrates founder BRuce McLaren's early racing days in New Zealand. Papaya Spark, which celebrates their victories in the '60s and '70s and Sarthe Grey, a theme that focuses on McLaren's 1995 Le Mans win. Each theme will feature a special MSO paint colors that extends to the endplates of each of the car's fixed wings.