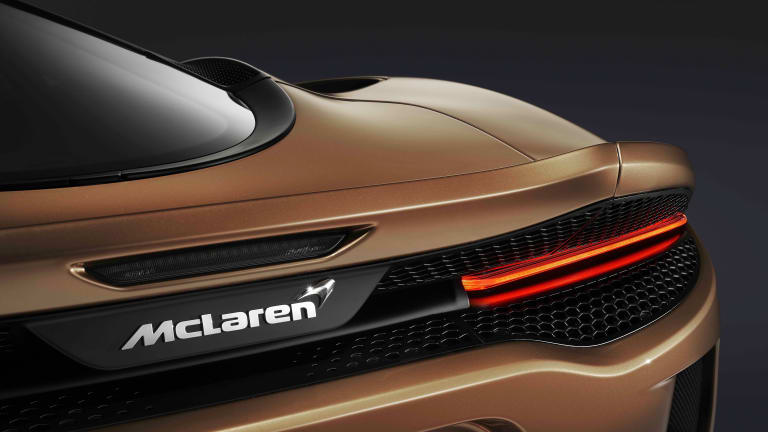 McLaren reveals their first-ever Grand Tourer
The McLaren GT combines their performance expertise with the luxury and comfort of a proper grand tourer.
McLaren is entering a new category and you purists out there can relax, it's not an SUV. The company is introducing their take on the grand tourer with the all-new McLaren GT. To blending supercar performance with the comfort of a grand tourer, the company gave the rear-wheel-drive GT plenty of power from its twin-turbo V8, which produces 612 hp and 465 lb-ft of torque. This allows for a 0-60 time of 3.1 seconds and a top speed of 203 mph. 
It's also built for long distances so you better believe it's got a big 19-gallon fuel tank that can store enough gas for about 399 miles of range. As this will be a daily driver for many of their customers, practicality was a big concern and McLaren ensured things like braking and steering at lower speeds were tailored for everyday use and that ride height and ground clearance were city-friendly. There's also Proactive Damping Control suspension for comfort and GT's stowage capacity has enough room for bags, golf clubs, or skis. 
The McLaren GT will hit dealerships at the end of this year. 
From $210,000, cars.mclaren.com