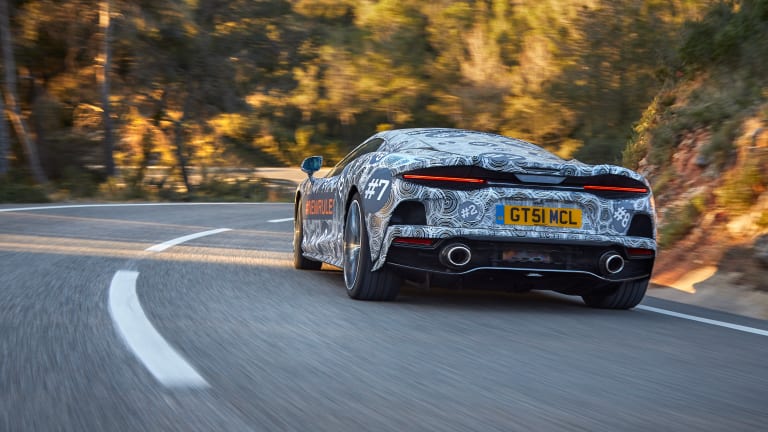 McLaren previews their upcoming grand tourer
A practical McLaren?
McLaren won't be joining its fellow supercar rivals in building an SUV...yet. Though the company has announced that it will be revealing a more practical McLaren as they preview their answer to the grand touring segment. As you would imagine, the company hasn't been too specific about what will be revealed next month, but what we do know is that it will have a twin-turbo V8 and it will be the only model in the lineup to share its DNA with their flagship Speedtail hypercar. The new GT is currently undergoing a full barrage of testing, which will include a 1,000 mile trip from its development base in Barcelona, Spain to its headquarters in Woking, England with a full set of luggage in tow.