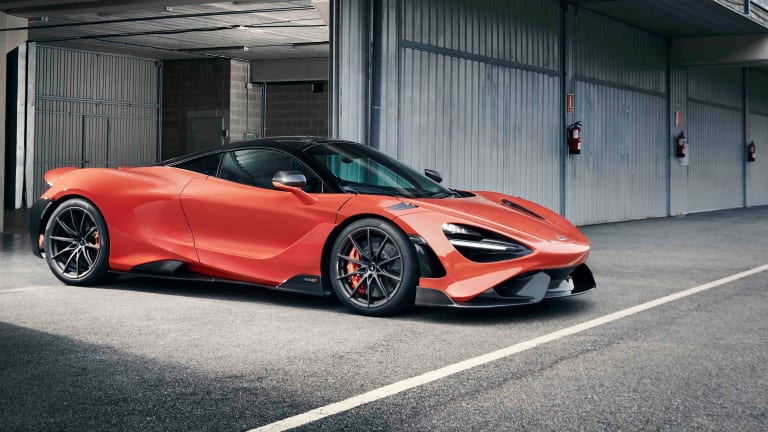 McLaren's 720S gets the Longtail treatment with the all-new 765LT
Better performance, better aero, and better everything.
The 720S is easily one of the top supercars in the world and McLaren is building on that success with the 765LT. A new Longtail variant of the 720S, the 765LT produces 755 hp and 590 lb-ft of torque from a twin-turbo V8 that can get from 0-60 in 2.7 seconds and can reach a top speed of 205 mph. It's also the fastest of any McLaren in the LT range has recorded the fastest lap times of any McLaren Super Series model. The 765LT comes in at 176 lbs lighter than the 720S, which is achieved through upgrades that include a titanium exhaust system, F1-grade transmission materials, thinner glass, and polycarbonate glazing from the world of motorsport.
Improving the 765's aerodynamic's are a front splitter, front bumper, front floor, side skirts, rear bumper, rear diffuser, and an active rear wing, all of which are constructed out of lightweight carbon fiber. It will also feature exclusive LT springs and dampers, a wider front track, a lower front-ride height, 10-spoke forged alloy wheels and Pirelli P Zero Trofeo R tires, carbon-ceramic calipers, and an interior that's filled with more carbon fiber and lightweight Alcantara.
The McLaren 765LT is now available for order and is limited to 765 examples.