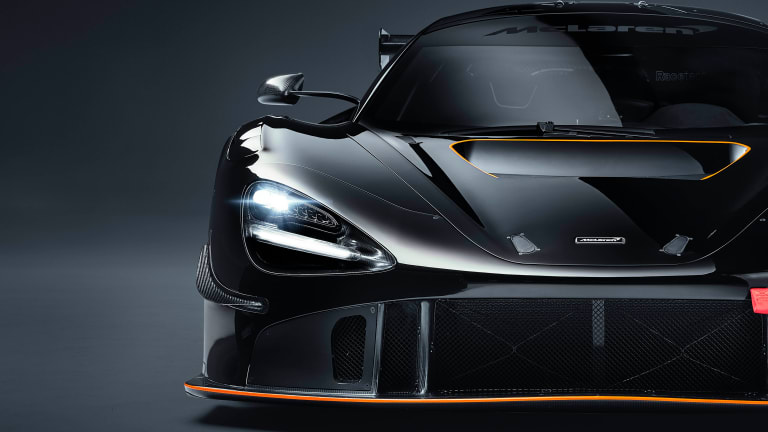 McLaren Customer Racing introduces the 720S GT3X
The GT3X's race-ready V8 produces 740 hp.
Developed by the GT motorsport team at McLaren, the new 720S GT3X is restricted to track use and is designed to be pushed to its maximum performance as it's not homologated for any racing class. Built on their MonoCage II chassis, the GT3X mixes elements from the track and road versions of the car and is powered by their 4.0L twin-turbo V8 that now produces 710 hp and has a 30hp boost function that can be accessed at the push of a button. Weighing just 2,668lbs, the GT3X has been stripped down to its bare essentials, coming in at 440lbs lighter than the road-going 720S. The interior features a carbon fiber and kevlar race seat, an adjustable pedal box and steering wheel, and it can be fitted with a safety-compliant passenger race seat for the first time ever with the addition of a redesigned custom roll-cage.
---