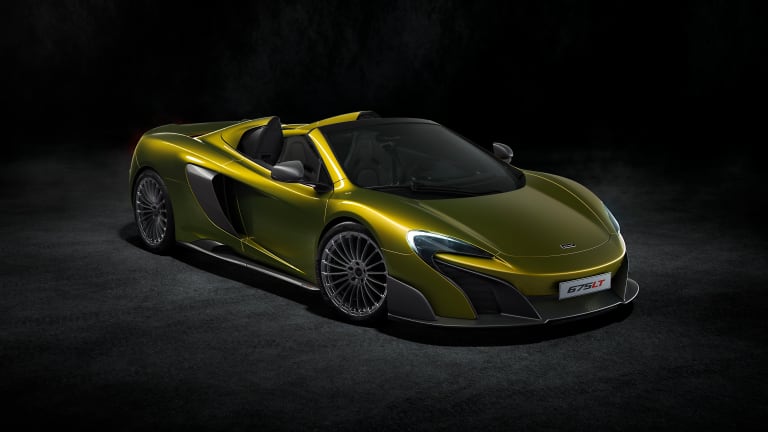 McLaren announces a drop-top version of their 675LT
Meet the fastest hair dryer you'll ever meet.
McLaren has got a new Spider and they're bringing it to the 675LT supercar creating one of the fastest open-top supercars money can buy. The newest "Longtail" will deliver a barrage of power with 666 hp and 516 lb-ft of torque screaming across the asphalt. The 3.8L twin-turbo V8 will get you from 0-60 in 2.9 seconds and will hit a top speed of 203 mph. 
Extensive carbon fiber body work keeps the car aerodynamic and lightweight to achieve those impressive numbers allowing the supercar to weigh in at a very svelte 2,800 lbs (dry). As for the convertible system, the 675LT features a three-piece, retractable hardtop that can be deployed and retracted at up to 19 mph.
$372,600, McLaren