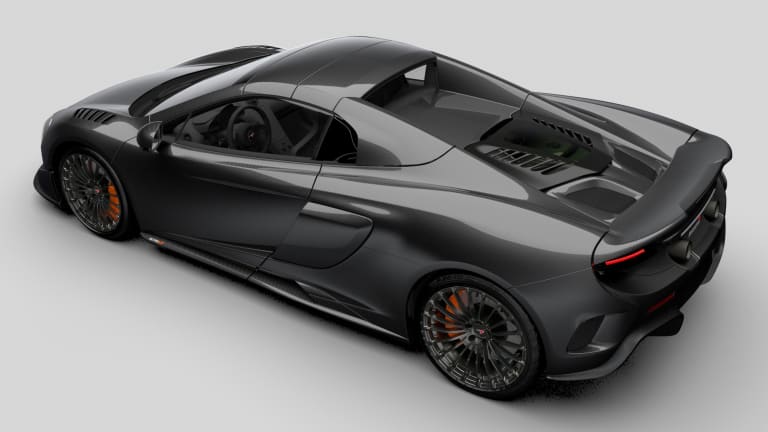 McLaren's MSO team unveils a limited edition carbon fiber version of their 675LT Spider
And it's already sold out.
McLaren's Special Operations team is caving to customer demand with an exclusive new version of its 675LT in a carbon fiber body. The car is limited to 25 examples and every single one is already been spoken for. Carbon fiber upgrades are found throughout the car including everything from the front bumper to the side skirts to the "Longtail" Airbrake and the retractable roof. 
This equates to 40% of additional carbon fiber components, all of which features a gloss finish over the carbon fiber weave. Power stays the same, but if you need a reminder, the car dishes out over 660+ hp and a top speed of 203 mph. Customers who have ordered the 675LT will start receiving their cars later this year.