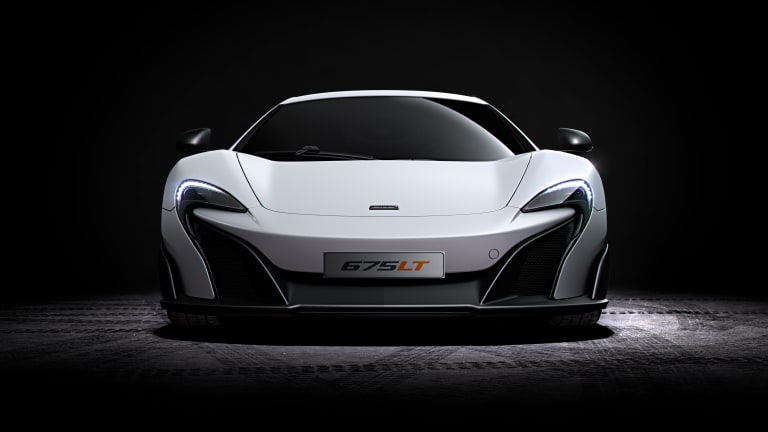 Return of the Longtail: The McLaren 675LT
McLaren brings back the Longtail with a track-focused, street-legal supercar.
McLaren goes back to its "Longtail" heritage with a focus on lightweight performance with the powerful 675LT. Built to dominate both the road and the race track, the 675LT features a newly enhanced version of their M838TL engine which boasts new components and some impressive power figures. It also debuts a more aggressive look with extended door blades, carbon fiber front splitters, and twin titanium exhaust pipes.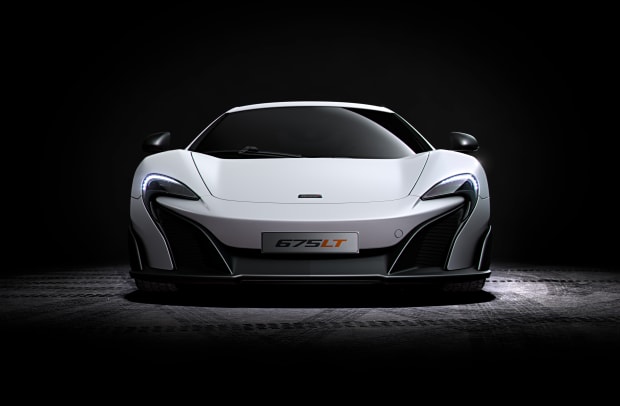 Inspired by the '97 McLaren F1 GTR Longtail, the 675LT also touts lighweight improvements across the board with bodywork that's dripping in carbon fiber and the active "Longtail" Airbrake which is 50% larger than its other siblings in the Super Series stable. As for power, the 3.8L V8 will launch the car from 0-60 in 2.9 seconds and will keep it on that high speed trajectory until it hits 205 mph. 
More info at mclaren.com.