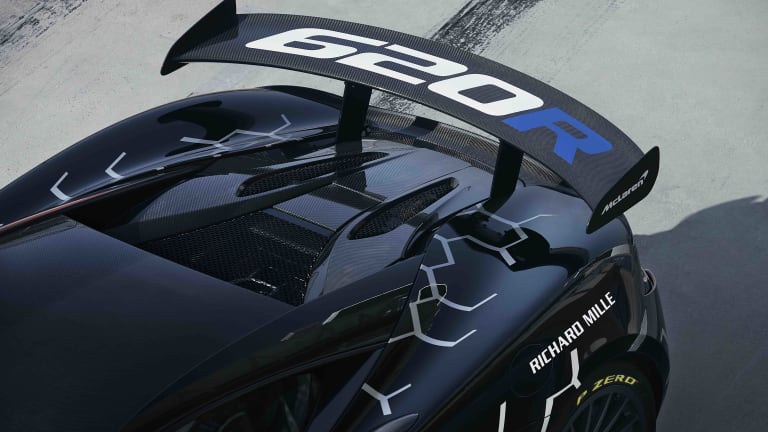 McLaren reveals the 620R, a road-legal version of the 570S GT4
Production begins next month.
McLaren is building on the specs of the 570S GT4 to create a new limited edition, the 620R. Built for both the track and street, the 620R will have the same M838TE 3.8L twin-turbo V8 engine as the 570 but with a major bump in output to 610 hp. This makes it the most powerful model in the Sports Series lineup with a 0-60 time of 2.8 seconds and a top speed of 200 mph. 
The 620R will also have two-way manually adjustable coilover motorsport dampers, a lightweight braking system, carbon ceramic discs, Pirelli P Zero Trofeo R semi-slick tires, and a whole host of carbon fiber upgrades. An MSO option will also be available that features a gloss carbon fiber roof with roof scoop, MSO Defined gloss finish carbon fiber roof cantrails, and a McLaren Track Telemetry system with lap time function and 3 cameras to record your track runs. 
Limited to 350 examples. 
$299,000, mclaren.com