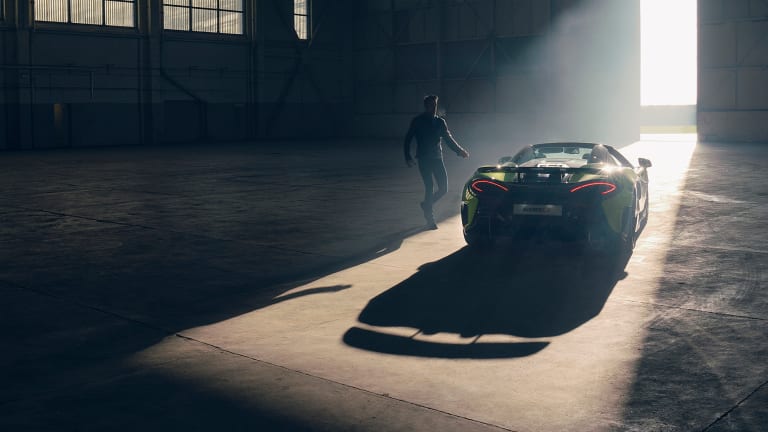 McLaren's 600LT Spider joins the Longtail club
The fifth McLaren to wear the Longtail name.
The 600LT has officially gone roof-less with the reveal of the 600LT Spider. The open-air rocket will continue the Longtail legacy of high-power, lightweight, aerodynamically-efficient limited edition supercars with a new model that's ready to speed along with Italy's finest. The Spider will be powered by a 3.8L twin-turbo V8 that will produce 592 hp and 457 lb-ft of torque, which is more than enough power to propel it from 0-60 in 2.8 seconds while heading toward a top speed of 201 mph. 
The 201 mph number can be achieved with the roof up and when lowered, the top speed is slightly reduced to a slower, but still blazing fast 196 mph. Visually, the car shares many of the aerodynamic enhancements as its hard-top sibling to give it that aggressive look and those signature top-exit exhausts remain to offer an explosion of sound with the roof down. 
Production of the 600LT Spider will be limited and is now avialable to order.
From $256,500, cars.mclaren.com