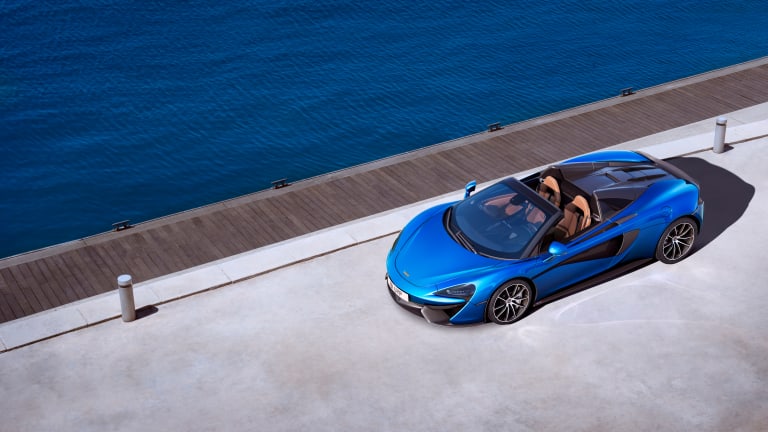 McLaren introduces a new 570S Spider, just in time for summer
The new convertible is as fast as its hard-top counterpart.
The McLaren 570S is getting a new companion this summer as the supercar builder introduces a Spider version of the high-performance coupe. The retractable hard-top opens and closes in just 15 seconds at speeds of up to 25 mph. What's really impressive is that they've been able to maintain the performance of the coupe even with the slight weight increase. 
The 3.8-litre twin-turbocharged V8 engine gets the car from 0-62 in 3.8 seconds and it will reach a top speed of 204 mph, which is the exact same speed you would get in the coupe model. With the top down, the top speed lowers to 196 mph, but we can't imagine you'll find too many people complaining about that. 
The car will make its public debut at the end of this month at the Goodwood Festival of Speed and will deliver to customers in August.
From £164,750, cars.mclaren.com