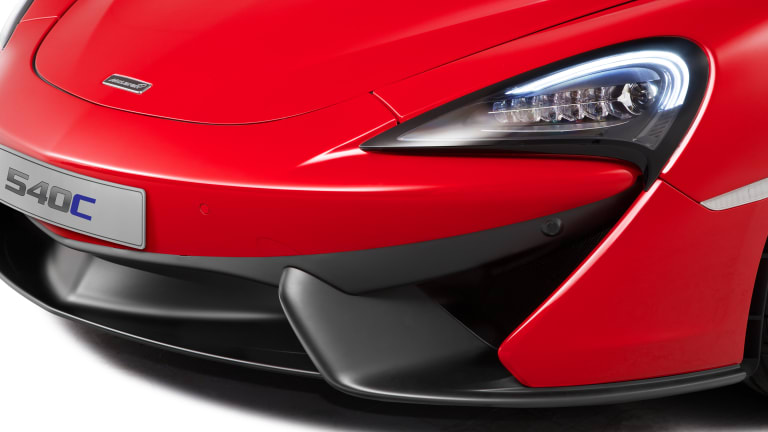 McLaren debuts the 540C Sports Coupe
The second car in their new Sports Series lineup.
Just weeks after the announcement of the 570S, McLaren announces another new entry in the Sports Series line, the 540C. Visually, there isn't much of a difference between the two cars, though the company is selling this model as the most attainable McLaren yet. The car will feature the same mid-engined 3.8L twin-turbo V8 that powers its higher-end sibling with a few key differences. 
The differences begin inside the car as McLaren has tweaked the damper to create a more comfortable daily driver and subtle changes to the aerodynamics are also evident as well as an exclusive cast alloy wheel design. It will also be just a tad slower than the 570 with a 0-62 time of 3.5 seconds and a top speed of 199 mph vs the 570's 204 mph. 
Pricing will start at £126,000 (US pricing TBD), more info at mclarenautomotive.com.