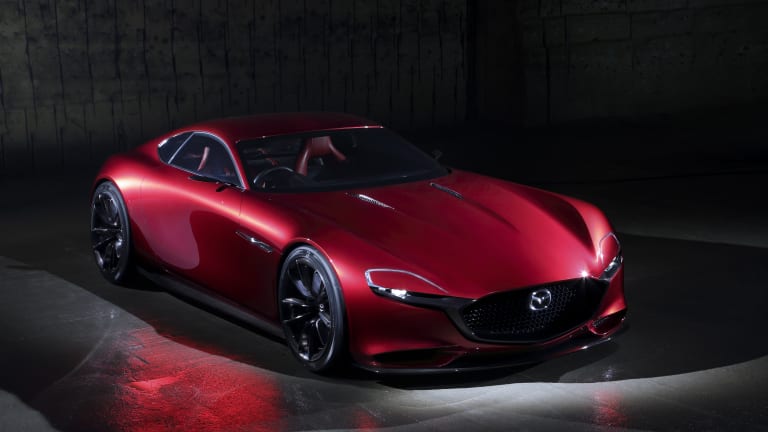 Mazda previews the return of its RX Coupe
The Japanese automaker announces the development of a high performance sports coupe.
You really can't ignore the work that Mazda is doing right now. The company offers some of the best bang for your buck in the market and its recent designs from the CX-3 to the MX-5 have stolen the attention away from models at much higher price points. 
At this year's Tokyo Motor Show the company is previewing what might be a look at their next-generation sports coupe and more imporantly, a much welcome return to their RX line. Called the RX-Vision, the sleek, GT-like coupe is a front-engined, rear-wheel-drive performance car that features the evolution of their acclaimed KODO design language and also teases their next-generation rotary engine called the SKYACTIV-R.